About us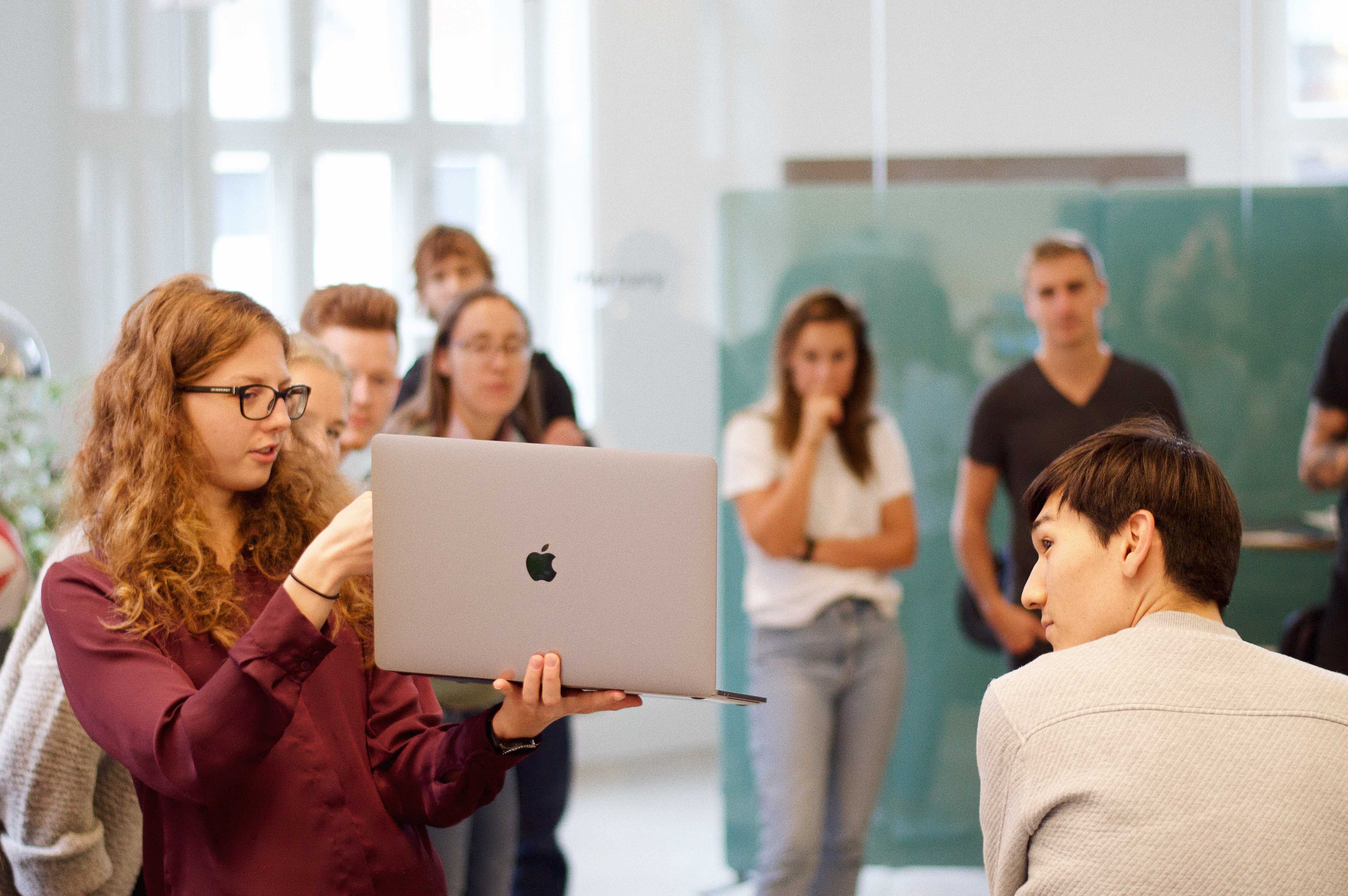 Healthcare with Omhu
We're an independent health tech company specialised in dermatology. We focus on the use of telemedicine and artificial intelligence to rethink the path from first skin symptom to recovery.
Although Omhu was established in 2020, we already had five years of research and development under our belt to take on the challenges within dermatology from a new perspective.
A new perspective means looking with fresh eyes at the problem of skin health. It means embracing the possibilities of technology and its potential to improve life for people with a skin condition.
In short, we exist to create the technology that fundamentally changes the way dermatology is researched, applied, and accessed.
How it began
Before we were Omhu, we were LEO Innovation Lab. Created in 2015 by LEO Pharma as the first of its kind in Denmark, the Innovation Lab was, to steal a phrase, determined to boldly go where nobody had gone before to explore the future of skin health.
LEO's research and development — especially their understanding of patient needs — is our bedrock. Coupled with the medical and scientific expertise of our pharma legacy, we had the perfect launchpad for looking at skin health from a new perspective.
Where we've been
As part of LEO Innovation Lab, we were the first organisation in the world to investigate the link between psoriasis and happiness. We created an online forum for people with the condition. We even investigated how people could use their smartphone to better understand and stay on top of their skin condition. Each project taught us something valuable and opened the door to a new opportunity.
Our foundation was strengthened when we mapped the patient journey from first symptom to treatment. It gave us a deeper understanding of patient needs and, tellingly, why certain groups had such poor health outcomes. We saw how long people around the world waited to see a dermatologist, and how damaging it could be. We saw the issues around misdiagnosis and adherence. We began to understand the revolutionary potential of technology - and how to realise it.
Two areas of focus for the role of technology began to emerge: reimagining the patient-doctor interaction, and using artificial intelligence to create smarter ways to diagnose and manage skin conditions.
In 2017, we launched Imagine - a skin-tracking and progression monitoring app that became our first solution to make a global impact. Downloaded more than 200 000 times in more than 60 countries, Imagine would become a key stepping stone into the world of disease management and AI-powered diagnosis. We realised we were on the right path.
Where we're going
While our journey of exploration is far from over, we're clearer than ever about our mission to research and develop new ways of supporting patients and doctors to better diagnose, manage, and treat skin conditions. Executing that mission demands a unique set of skills, which is why, on any given day, you'll find product designers and developers working side by side with dermatologists and machine learning engineers.
Different perspectives but a common purpose: to shape a better future for people with skin conditions.
Shaping the future of skin health
Technology will transform skin health — from reimagining the patient-doctor interaction, to opening new treatment paradigms for people with skin conditions. We exist to create that technology.
Our focus areas include teledermatology and the use of artificial intelligence to diagnose, manage, and treat skin conditions. We're striving towards a world where everybody has access to a dermatologist when they need it most.
Join us