Product Designer at Omhu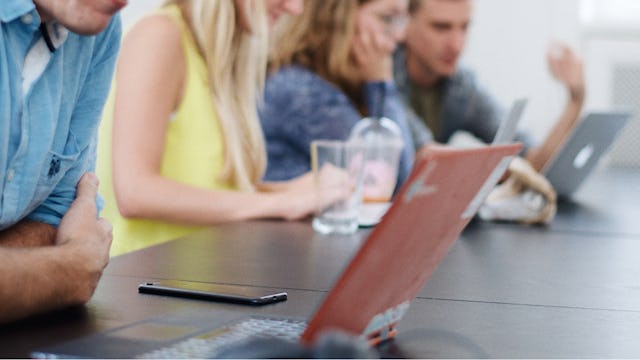 Did you know that skin issues are among the most common medical conditions? 
They account for up to one third of all primary care consultations, but long waiting times for specialist care often makes the road from first symptom to recovery long and strenuous.
This is where we come in.
At Omhu, we want to ensure that patients get the help they need by realising the potential of digital health solutions - but we need your help to do so.
What will you be doing?
As our new Product Designer, you'll be working in the heart of Copenhagen as part of a cross-functional team. You'll be responsible for... 
Generating user-centred insights and turning them into meaningful, trust-enhancing product experiences.
Creating new designs, including (but not limited to) user flows, wireframes, mocks, service and process maps, and prototypes.
Working closely with our medical and comms team to develop designs for user-focused content.
Collaborating with development to deliver designs for each release, and ensure handover of visually consistent and polished UI components.
We work in small teams where we each have to be self-reliant and proactive about sharing insights and ideas to effectively and efficiently advance our products. At the same time, we know questions will arise and reaching out to your peers for advice and sparring is one of the keys to success.
Are you our new colleague?
We're on a journey to build new pathways for people with skin conditions to get access to specialist care when they need it most. You should therefore thrive in an evolving environment with continuous discovery, learnings, and unknowns to adapt to.
Skills: Some of these learnings will come from you, so we're looking for a colleague who has a solid foundation in conducting user research and prototyping, and in taking product design from early idea into release and iteration. We imagine you've built this foundation from 5+ years of design experience - preferably from working with product design at a tech or startup company.
Add-ons: You'll get a bonus point or two if you've worked with web-based products and dashboard design, but it isn't a requirement.
Language: Our workspace language is English, but Danish will be very valuable in your work e.g. when conducting user research and validation in our initial test market, Denmark.
Motivation: At the end of the day, we're looking for a peer who wants to use their design skills to help us understand how we can use digital tools to improve dermatological care - and act on it. If you see yourself in that mission, we encourage you to apply and look forward to meeting you to learn more about what secret sauce you want to bring to the health tech space.
Join us to make a difference - stay for the culture
You'll be part of a multidisciplinary and diverse workspace of more than 20 different nationalities where designers and developers work closely with doctors and data scientists (just to name a few).
We value a curious and creative mindset. This doesn't only influence our way of working but has also fostered a strong social community with an array of activities organised by the colleagues themselves, which people can join as they please.
Knowledge-sharing is caring, so we make sure to have guild meetings to explore which practices could be valuable for us to implement, and to delve into interesting topics and discussions. But the fun doesn't end here. To mingle across the organisation, we have themed Friday bars, "hygge coffees", and a breakfast and cooking club. Other initiatives include beer tasting field trips, social work-outs such as yoga and running, weekly Counter-Strike, and ping pong.
If you have a hobby or experience you'd like to share with your colleagues, you're of course more than welcome to introduce it to the mixer.
Other benefits include
Pension contribution and premium health insurance.
The opportunity to attend conferences and professional training.
Flexible working hours and holidays. 5 extra days/year after being 9 months with us.
Paid parental leave for moms and dads, so you spend valuable time with your loved ones.
Lunch served by our own in-house chef.
A variety of snacks and soft drinks available throughout the day when you're feeling peckish.
Whatever device setup you need as productivity base - and you can of course use your phone and laptop privately.
Application
If the position has piqued your interest, please send your CV and motivational letter, and potential GitHub profile or portfolio to jobs@omhu.com with the subject "Product Designer at Omhu".
Deadline is 01. May. We'll invite applicants in on a rolling basis. Please don't hesitate to contact jobs@omhu.com.
Om...huh?
Omhu is Danish and means to act attentively, conscientiously, and with precision. Omhu is our standard
About us