Omhu care
A dermatology clinic in your pocket.
Submit your case today and have a dermatologist assess your symptoms within 48 hours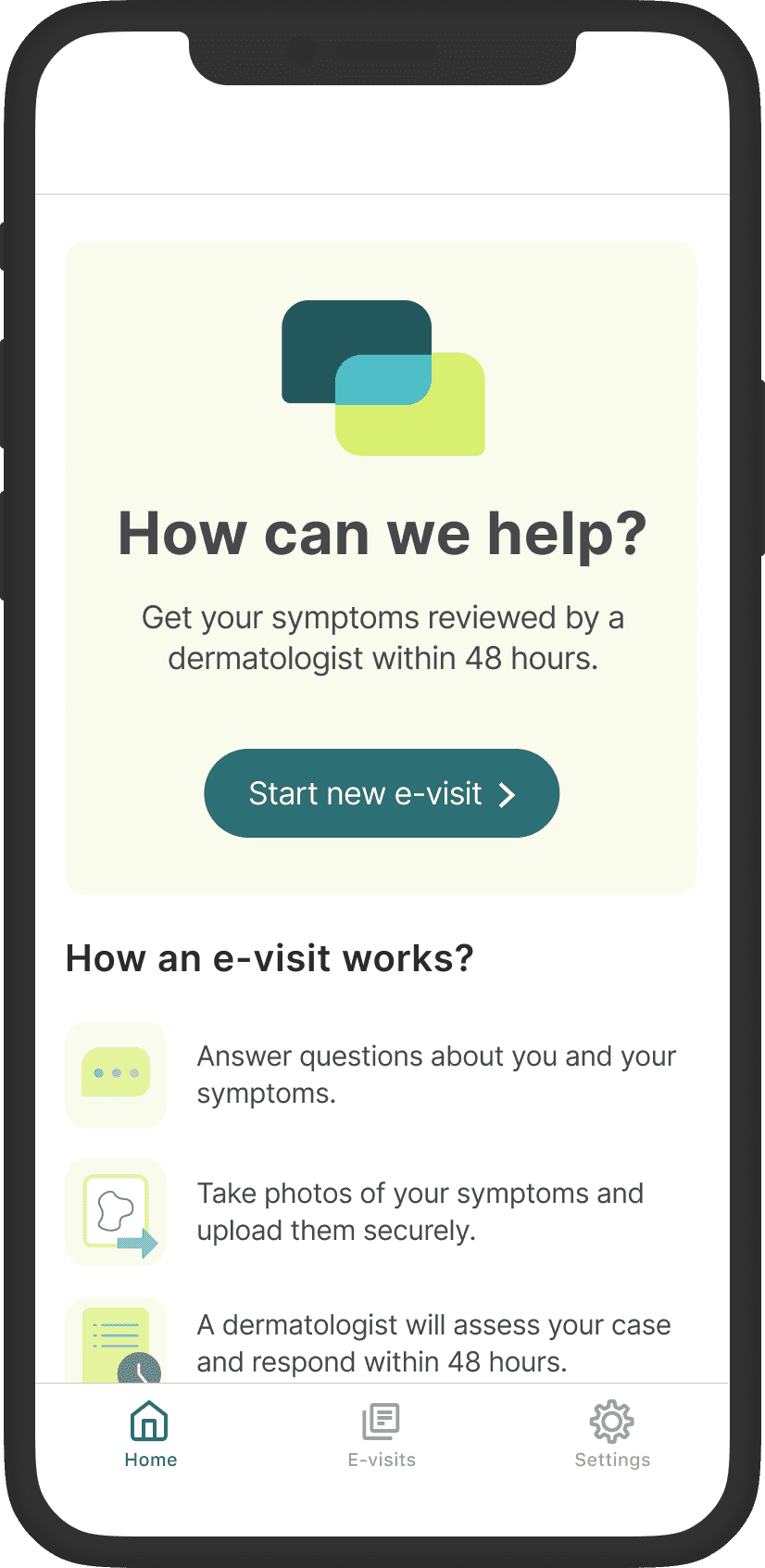 How it works
Download access to specialist care when you need it most.
Submit your case in the app

Answer a few questions and upload photos of your symptoms to receive a remote assessment

Expert advice in under 48 hours

Our certified dermatologists will assess your case and share the result within 48 hours

Get your diagnosis and treatment options

Receive your diagnosis directly in the app, and find out how to treat your skin problems
Why it works
With a growing shortage of doctors and long waiting times for a dermatologist, too many people today don't have access to the care they need to manage their skin condition – we're here to change that.
We're building a new healthcare model that leverages digital technologies to improve health services and facilitate access to quality care remotely and timely – we call it Omhu Care.
Experienced dermatologists
Our dermatologists have years of experience in the use of teledermatology and testing digital solutions alongside their work in clinics, hospitals, and universities.
Extensive training for diverse patients
Thousands of smartphone images of all skin tones, types, and conditions have been analysed by our medical team to build the foundation for remote care.
Modern tools for accessible care
Remote care isn't a compromise. The evolution in smartphone technology has ensured a high agreement rate between virtual and in-person examinations.
Our medical team
At Omhu, we have designers and developers working side by side with dermatologists and researchers to unite science, technology, and dermatology. Meet some of the experts behind the screen who are here to help you get the support you need for your skin.
Dr. Andrei Chiriac
Dermatologist & senior principal medical advisor
Dr. Ionela Manole
Dermatologist & medical advisor
Expert advice in under 48 hours